A great year!
27 03 17 22:06 Filed in:
Woodturning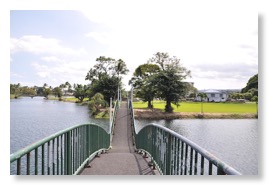 Things just keep getting better! After approaching the editor of the best woodturning magazine in the world, Woodturning UK, I was offered a contract to become a contributing writer. After careful consideration, of about 2 minutes, I accepted. I'm now their latest writer! My intro-bio has been presented, and in the May issue I will be introducing myself to the world. The great Bill Jones was himself a writer for Woodturning for over 20 years, those are some very big shoes to fill!
The picture above is of the Wailoa Arts Center , in Hilo, the Big Island of Hawaii. I wrote an article about the 19th annual woodturning show, and my demo, soon coming out in Woodturning UK!!
I was awarded a scholarship by the American Association of Woodturners. I'm going to one of the best Arts Schools in the world, famous Arrowmont, in Gatlinburg Tennessee. I'll be taking a class with Irish turner Emmet Kane. More on that in my August Blog, when I'm back home..
We have Lyle Jamieson doing a Demo for us on April 15th, then we have Dixie Biggs coming to Maui on May 13 and 14th, and finally Marco Giuolongo will be here in June!! Lots of things are happening, the hand chased boxes are well received and selling almost as fast as I can make them.
I have made lots of updates to the web site. More are coming, like with my turning its an always evolving site, I'm never done, always working, adding pictures and keeping it fresh. Till next time, Aloha.